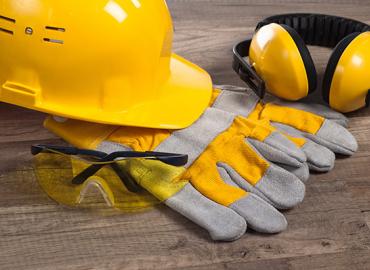 Manufacturing is a behind-the-scenes operation that, while vital to all organizations, often gets little attention. When operations are running smoothly, everyone from the shareholders to the customers remain happy. So when an organization is in the news for its manufacturing or operation processes, more times than not, it's bad news. Case in point: Walmart recently was cited for five health and safety violations after it failed to comply with its Occupational Health and Safety Administration (OSHA) agreement pertaining to proper training of employees, among other issues.
Yet several OSHA violations, from verifying only trained individuals can access equipment, to ensuring proper safety gear remains on employees even during the difficult task of manual computer logins, can be avoided through the simple use of RFID technology. Here's how:
Verifying Training Records
Proper equipment training is a vital part of safety regulations in manufacturing facilities, specifically when the production equipment is dangerous, or difficult to use. Using an RFID-enabled employee badge, employee data such as training records can be assigned to an individual's badge, giving them the green light to operate equipment only if their training records are verified as up-to-date during the authentication process.
Securing the machinery not only helps protect employees, but also assists with quality control. For example, after a large paint manufacturer installed a badge reader on its mixers to ensure that only authorized, trained employees could unlock and operate the equipment, the number of bad batches fell from 12 per week to less than one per week, saving the company nearly $2.5 million annually.
Keeping Employees Safe on the Job
Logging into machinery on the production floor can often be more difficult than you think. If working in a food-processing unit, employees are required to wear sanitation gear, which often includes bulky gloves. When working with hazardous materials, employees are protected with even larger gear that makes authentication using a keyboard nearly impossible. Using a contactless RFID-enabled employee badge reader, employees can simply swipe their badge in front of the machine-mounted reader, authenticating their access without the need for removing bulky gear. Read more about a similar implementation at a U.S.-based poultry processing plant.
Sometimes, the solution for safety violations is simpler than you think. Many manufacturers will be shocked to find that existing equipment, such as current employee badges, can be used with a new reader to simplify the authentication process and achieve positive business results, both in terms of protecting personnel as well as positively affecting the bottom line.
Share This Post