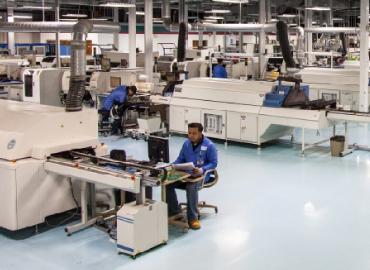 Manufacturing in the 21st century has become extraordinarily complex as regulatory and compliance pressures increase, inventory discrepancies create havoc, automated processes require greater training, and costs continue to rise. The bottom line is that when the product ships out the door, it has to be flawless, profitable, cost effective, and compliant. How do manufacturers meet these rising expectations while still maintaining a profitable, smooth-running operation?
RF IDeas' pcProx Plus readers are an integral part of a solution that enables manufacturers to leverage existing employee badge systems in order to improve workflow processes, improve safety and security, achieve compliance, and significantly reduce cost.
Proven Benefits:
Enables faster employee logon/logoff
Authorizes and validates ID
Automatically secures workstations
Tracks and helps find lost tools
Links employees to SKU production
Verifies training attendance
Automates payroll and links data to ERP, SAP
Increases security of multi-function printers
Download NEW Manufacturing Application Brief.
Share This Post