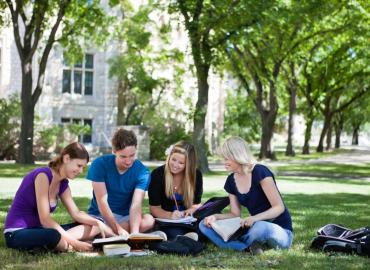 Sometimes the smallest thing makes the biggest difference.
RF IDeas and one of our partners recently worked with a large university on the U.S. east coast to help them manage and reduce the multiple access and ID cards that each member of the faculty, staff, and students carry and use on a daily basis. With several different access cards, each performing different functions, the process had evolved into an exercise in user frustration as well as added cost and complexity for the university team that had to manage the card program.
Read the June use case, "University Uses RF IDeas Readers to Reduce Access Cards from Several to One," to learn how RF IDeas readers helped the university not only combine multiple cards into one, but were also able to add functionality, reduce cost, increase security, and turn management of the card program from complex and exasperating to simple and easy.
That's what it's all about at RF IDeas – making things simple and easy for our partners, resellers, and end users. Whether it's integrating our readers into a total, end-to-end authentication and security solution for a mining operation or embedding readers into keyboards to reduce infection rates in a hospital, our goal is to develop readers that get the job done.
And speaking of the smallest things making the biggest difference, check out June's Product Spotlight on RF IDeas' small but mighty Nano readers. Already the smallest readers in the world, we've just added a horizontal version!
AND...there's more!
Our RF IDeas pcProx® Plus readers are now available with extended functionality that broadens the ability to manipulate card data, output card data in a variety of codes, and increase security with data encryption. The new features can send a maximum of 52 keystrokes, as well as special keystroke modifiers like Ctrl-Alt-Del and Alt-U. What does all this mean? It means our pcProx Plus readers now provide additional flexibility and alignment for integrating with your customer's badge application and that means it's even easier for you to meet their needs.
In case you haven't noticed, we love our jobs here at RF IDeas. In return, we will never take for granted the loyalty and trust our partners, resellers, and customers have placed in us and will continue to develop readers that solve practical challenges and make a difference.
Share This Post