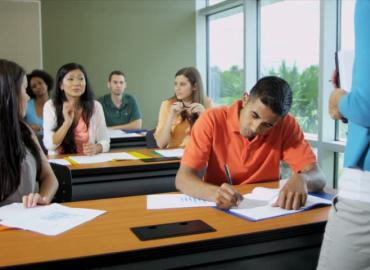 Authored by our guest blogger, Marlon Bermas, Founder | TNETIC, Inc.
In the world of RFID technology, we all have different needs. Manufacturers often require RFID technology for security-related applications, such as human machine interface (HMI) authentication or perhaps authentication at the base of a tool dispensing kit. Healthcare organizations often use RFID to meet HIPAA requirements by securing healthcare provider workstations. And nearly every organization could use RFID technology to deploy a secure print solution. However, regardless of the industry you're in, we all can use RFID for one of our common needs – the Continuing Education Programs (CEP).
Using TNETIC's i-Attend cloud and mobile software, individuals across all verticals can streamline the backend processes related to CEPs. i-Attend assists with some of the most common CEP needs, as well as some of the services many administrators want to provide but simply cannot orchestrate efficiently. i-Attend assists with the following:
Registration and Attendance
Using an RF IDeas pcProx® Nano reader, employees attending a CEP can tap their employee badge to the reader and register and attend for the conference. i-Attend software then stores the data for registration and attendance in the system, providing additional services, such as those listed below.
Analytics
Based on information collected from registration, i-Attend provides powerful analytics, such as distribution of evaluation and surveys to registered attendees, allowing CEP administrators to streamline the data collection process.
Certificate Distribution
i-Attend uses the information from registration to send out completion certificates to individuals attending the CEP, automating the paperwork processing for administration.
Coming soon! Ecommerce
A new feature planned for i-Attend, ecommerce functionality will soon be available for CEP participants and administrators. This will be helpful specifically for individuals looking to purchase products discussed through the conference, providing attendees an email with purchase options at the end of the course.
Continuing Education is required in nearly every line of profession, which is why a solution that helps streamline the backend work and focus on the content presented is a win-win for any organization. What's more, because i-Attend utilizes RF IDeas' pcProx® Nano reader to collect data from existing employee badges, there is no need to load registration data on or worry about card configuration or compatibility – RF IDeas readers are compatible with nearly all card types worldwide.
Learn how i-Attend can support your organization's CEU needs.
Learn about RF IDeas' readers and other registration applications.
Share This Post