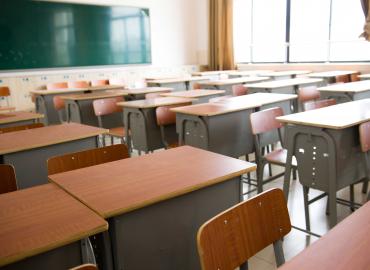 With summer out, teachers and students are enjoying a much-needed break from the classroom. But just as break begins, the busy season starts for network administrators and IT purchasing departments, as the groups use the short break in activity to upgrade systems and install new security protocols.
According to the 2017 Internet Security Threat Report conducted by Symantec, the education sector remains in the top 10 most hacked industries, ranking seventh with a slight increase from 2015 to 2016. Additionally, data breaches to educational institutions rank highest in cost, second only to the healthcare industry.
When looking at a wholistic educational security plan, there are many points of vulnerability. From computer protection, network breaches and even vulnerability in printing, it's often difficult to know where to start. So to ensure more complete protection for the education sector, many institutions are turning to RFID-enabled secured print solutions as a first step.
Secure print strategies for education traditionally have many unique points of consideration. Budget usually remains at the top of the list. While educational settings must value security, there are other pressing budget requests that must be considered - new books, upgraded computers and remodeled classrooms to name a few. A complete roll-out of new hardware and software often isn't an option, which is why these organizations are turning to RFID solutions that utilize existing equipment. For example, our May newsletter discusses some of these options, including RF IDeas' Ethernet 241™ a USB to Ethernet two-port gateway that gives customers the ability to enable secure printing on any networked printer.
Even in situations where educational institutions have the same hardware and software brands, more times than not, the versions and model numbers don't line up. Finding an RFID solution that works with different versions, model numbers and brand names means organizations can save time and money, with a cost-effective solution that's uniform and easy to install.
Secure print solutions offer the following benefits to educational institutions:
Security and compliance: Sensitive documents no longer sit on the printer unattended until originator picks them up, reducing unauthorized exposure, improving security and meeting industry compliance.
Day-to-day cost savings: Paper and toner usage is immediately reduced because the opportunity for print jobs to be sent and forgotten is eliminated.
Sustainability: By reducing paper and toner usage, overall waste is reduced.
RF IDeas is a leading provider of credential readers in the secure print and authentication space. As the summer approaches and your educational institution looks at ways to improve your security on campus, we invite you to take a look at our secure print strategies and visit our Knowledge Center for a complete listing of our authentication solutions.
Share This Post