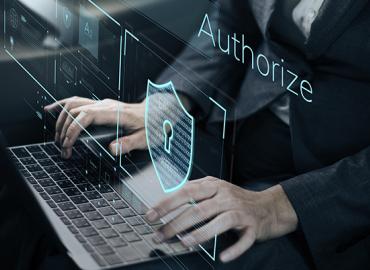 Adding new technology expenses can be a hard sell, specifically in today's "do-more-with-less" budgeting mindset. So, when IT departments are tasked with a problem related to authentication, such as training compliance issues, loss productivity, or even theft, they must weigh the cost/benefit analysis of purchasing a technology that can improve the problem. However, more times than not, the solution is simple, cost-effective, and uses your company's existing equipment, such as employee badges.
The benefit of RFID technology expands beyond the bottom line. When tasked with a problem related to authentication, arming yourself with the knowledge of each benefit can help your organization unlock the true value of employing new technology.
Let's review some of the key benefits:
Increasing revenue and profitability
One of the most important factors that impact revenue and profitability is productivity. So, when our product increases productivity, we help impact revenue. Clinicians at a large hospital had become increasingly frustrated with the amount of time it took to log into laptops multiple times a day to access patient records as they did their rounds in the hospital. Researching the issue, it was found that each clinician was wasting 45 minutes per day logging in to applications and losing further productivity when the session timed out. When our partner installed its single sign-on solution with RF IDeas' readers, requiring a quick tap of the badge rather than typing in a password each time, the hospital quickly achieved an annual cost savings of $5,600 per clinician, an amount that immediately translated to a healthier bottom line.
The highly sophisticated machinery on many factory floors today dictates that only trained and certified employees have access to operate those machines. As one international engine manufacturer found when an operator did not have the proper clearance to work a piston and connecting rod assembly, reworks are expensive, impact schedules, and lower quality. The manufacturer deployed an RFID system that required each operator to tap his or her badge against an RF IDeas reader. The reader then sent the ID to third-party software that quickly verified the employee's name and access privileges before unlocking the machine. Without this process in place, the manufacturer estimated that around 100 defective engines per month would have had to be rebuilt due to worker error, costing the company as much as $150K per year, just from a single machine.
Government regulations today require that mining companies keep detailed records of everyone on the premises for safety compliance. A large North American mining operation switched from paper sign-in sheets to an end-to-end offline emergency roll call accountability solution that used USB-connected RF IDeas readers to automate tracking quickly and with 100 percent accuracy. The company estimates it not only identifies where each individual is in real-time, but it also takes 40 percent less time when developing compliance reports, validating contractor hours, and tracking overtime.
One of the best things about RF IDeas readers is that they read your company's existing employee badges. In fact, RF IDeas readers work with nearly every card type worldwide.
To learn more about the RFID technologies available to solve your authentication issues, visit RF IDeas' Knowledge Center.
Share This Post