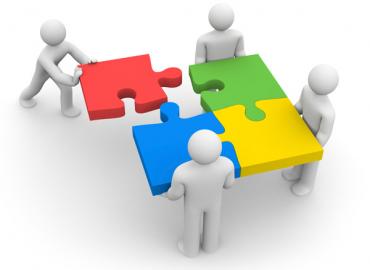 We have always assumed that backward compatibility would be as important to you as it is to us. Like one of our engineers likes to say, "Why should we expect our customers to change their existing process just so they can use one of our products?"
And that's why we decided to design backward compatibility into our very first product, the pcProx® 13.56 MHz contactless reader (formerly AIR ID) that hit the market 20 years ago, and continue to do it for every product we have developed since.
It would never occur to us to expect you to throw away your existing front door security process just so you can integrate a pcProx reader into your automation line. Or buy new pcProx readers because we added some new features to the latest version. The way we see it, any new product should allow you to gain new functionality without obsoleting the investment you have already made.
While it seems logical to us, it seems that you can't make a broad assumption that everything you purchase will be backward compatible because not everybody does it. Combining innovation and backwards compatibility isn't easy. Sometimes improving a feature or adding a new feature is in conflict with previous functionality. Designs must accommodate previous versions to ensure backwards compatibility.
But since day one, it has been our unwavering decision to make it happen. In fact, we are now on our 4th generation of the pcProx reader. This means, for example, that the pcProx Nano reader for HID™ Prox cards that you buy today will still talk to the HID™ badge system you deployed 10 years ago.
Backwards compatibility is important for a lot of reasons.
Protects your investment: It lets you keep your existing system while moving forward with new technologies and new features
Allows you to expand your system: No need to worry about inconsistencies, updates, or other problems between deployments
Takes the burden off IT: No need to reprogram or re-provision; minimizes set-up complexity and takes a load off the IT team
Saves money: You won't be forced to spend $$ to re-engineer the software platform
With backward compatibility, the process in place remains consistent and because there is no need for multiple branch versions, it reduces additional cost or avoids it all together. You can use the same firmware, same SDK, and the same API across all form factors.
At RF IDeas, we put innovation first. Even when it means going backwards.
Share This Post