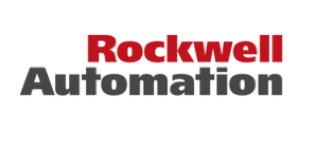 The WAVE ID® Plus readers for Rockwell Automation are pre-configured to work with the Login prompt in a PanelView™ Plus terminal as well as an enrollment device when creating users at the panel.  FactoryTalk View Site Edition (SE) and FactoryTalk View Machine Edition (ME) are similar in that the pcProx Plus readers can keystroke the logon sequence.  The WAVE ID Plus  readers used in conjunction with either FactoryTalk View SE or FactoryTalk View ME, simplify the logon process and further optimizes workflow.
With stricter security requirements being put into place at most manufacturing facilities, organizations are enabling security in FactoryTalk View SE.  When enabling security in FactoryTalk View SE to require a user logon, a function key is assigned as a shortcut key to bring up the Windows logon screen.
Leveraging existing employee badge systems, the WAVE ID Plus readers are paired with the PanelView Plus terminals or Logix-based controllers for operator identification, eliminating the need to manually log in on the terminals. A simple wave or tap of the badge to the reader saves valuable time during the login process by avoiding typing errors and re-entry, resulting in precious time saved and fewer calls to the IT help desk. 
Access control is another important aspect that rf IDEAS® readers enable. PanelView Plus terminals have an integrated runtime system called FactoryTalk® View Machine Edition (ME) Station and applications are programmed with FactoryTalk® View Studio software. Security configurations can be modified in the ME application at design-time as well as runtime. Users can be added or deleted easily or a user's group can be changed. FactoryTalk View ME versions 5.0, 5.10, 6.0, 6.10, 7 and 8 support the WAVE ID Plus reader.
Factory workers, operators or plant managers can log on to the FactoryTalk-enabled system quickly and easily. The user identification and authentication enabled through the WAVE ID Plus readers helps ensure proper access and a more secure environment. 
E/IP Configuration Setup
Follow these easy steps to configure and use your EIP reader.
Download and install the Rockwell standalone Bootp Server BOOTP-DHCP-Server-2.3.2.zip
Visit www.rockwellautomation.com/global/relianceelectricdrives/bootp-utility.page for details
Connect the reader to a PoE capable port on your network. Be sure that your configuration PC is on the same network.
From the Rockwell Bootp Server application, Double click on the MAC address of the reader and assign an IP address. Be sure that the address chosen is not currently in use.
Open the pcProxConfig application and configure any credential type, format or parity setting changes to the output data. The green box on the lower portion of the application can be used to verify the output.
In the PLC programming application, use the following assembly instances for communication (In RS Logix 5000, setup a Generic Ethernet Module):

Set Data type to SINT
Input Instance:
100 - 38 bytes
Output Instance:
110 - 2 bytes: for no LED or Beeper control (input only)
111 - 4 bytes: for LED and Beeper control within PLC application
Control Instance (where applicable):
128 - 0 bytes (unused)